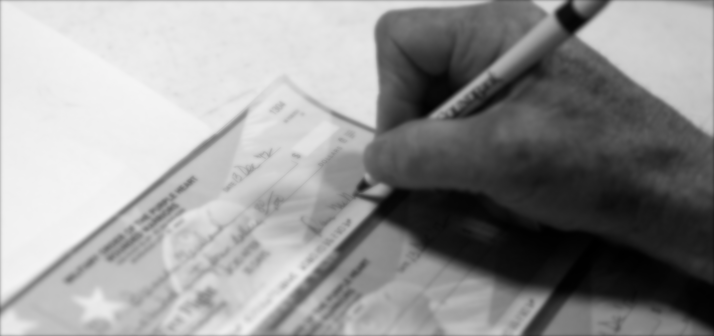 Alimony

Divorce proceedings can be incredibly difficult, both emotionally and time-wise, especially when it comes to alimony negotiations. Should you find yourself in a contested divorce that requires the establishment of alimony and/or spousal support, make sure you have a qualified lawyer by your side.
Through experience, divorce lawyer Kristin Padowitz has come to appreciate the contentious nature of issues like alimony negotiations and is thus committed to ensuring that our clients end up with a positive outcome.
Alimony Determinations in Florida
After a divorce, there's usually a spouse who's obligated to financially support the other. This is known as alimony or spousal support, and it usually entails a higher-income spouse providing financial support to the lower-income spouse for a specific number of years. This enables the lower-income spouse to retain the same lifestyle standard that they had during the course of the marriage.
According to Florida law, there are mainly five kinds of alimony that one may be entitled to after a divorce, namely:
Lump-Sum Alimony: This refers to a single fixed amount that's awarded to a spouse due to rare circumstances like being in extremely poor health.
Bridge-the-Gap Alimony: As the name implies, this sort of alimony only lasts for a short amount of time and is intended to support the spouse while they're still finding their feet as a single person again after being married for some time. As such, bridge-the-gap alimony only lasts for two years and is a set amount that cannot be changed.
Rehabilitative Alimony: Rehabilitative alimony is also awarded for a limited amount of time, and its purpose is to financially assist the spouse until they can become self-reliant again. It usually covers things like tuition fees or is a supplement to the spouse's income.
Durational Alimony: This type of alimony mainly applies to marriages that have only lasted for a short period of time and is equal to the duration of the marriage.
Permanent Alimony: This form of alimony is intended to support the spouse until the payee remarries, or until they get into another relationship where they have to take on a supportive role. Payment for this type of alimony will also cease when the payee spouse passes on.
The duration of the marriage is one of the major determining factors in alimony. The longer the duration of the marriage, the higher the probability of one spouse getting alimony. According to the Florida Statutes, marriages that have lasted for seven years or less are considered to be short-term marriages, marriages that last for 7 to 17 years are considered to be moderate-term marriages, and marriages that have lasted 17 years or longer are long-term marriages. The duration of the marriage starts from the marriage date to the filing of the divorce petition.
Generally, short-term and durational-term marriages qualify the spouse for bridge-the-gap alimony, durational alimony and rehabilitative alimony. Long-term marriages qualify the spouse for permanent alimony, as well as bridge-the-gap, durational, and rehabilitative alimony.
Alimony is not determined through the application of a mathematical formula, as is the case when determining child support. It's up to the court to decide what kind of alimony to award, as well as the amount and duration of it. That said, the court must still follow a defined set of rules and regulations when determining alimony.
Experienced Fort Lauderdale Alimony Attorney
Alimony is one of the most important subjects that divorced couples have to deal with after ending their marriage, and it's an issue that may forever impact their lives moving forward.
Fort Lauderdale divorce attorney, Kristin Padowitz, Esq., has the necessary expertise to help you navigate this contentious issue, regardless of whether you are the payee or the recipient of alimony.
Moreover, we provide flexible payment terms that make our services accessible to a wide range of clients from different economic backgrounds. Not only that but we're centrally located next to the regional courthouse and that makes it possible for our clients to save more on parking fees and traveling expenses.
Our law firm serves our clients across a wide range of areas in South Florida, from Davie to Hollywood, Lauderhill, Pompano Beach, Lauderdale Lakes, Margate, Coral Springs, Weston, Miramar, Hallandale Beach, Pembroke Pines, Tamarac, Sunrise, Plantation and many other areas in the Fort Lauderdale region. If you're currently dealing with a divorce case that involves alimony, child support, or another related matters and you're in need of legal assistance, don't hesitate to contact us. Contact the Law Office of Kristin Padowitz, P.A. and peak directly with our Fort Lauderdale divorce lawyer today.