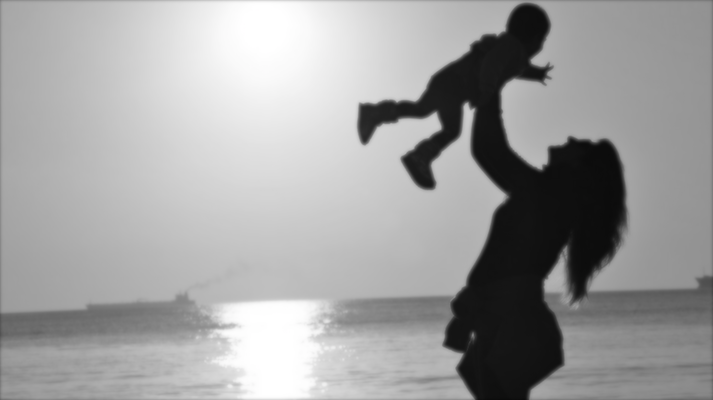 Child Support
When a couple calls it quits and children are involved, one of the major issues that they face is that of child support. If you find yourself in this situation, you'll be glad to know that our divorce attorney, Kristin Padowitz, Esq. is here for you and is more than willing to help you understand your rights and navigate the complicated areas of divorce and child support law.
As a parent, supporting your child financially is not only a privilege but a moral and legal obligation. Because child support is determined through a uniform calculation, the child's parents are generally not allowed to alter this amount. This means that legally speaking, parents generally cannot increase or decrease the amount, except for special situations where doing so is within the law and upon mutual agreement. It is also important to note that child support is calculated separately from alimony.
Through years of experience our divorce attorney, Kristin Padowitz, has acquired the skills and needed to navigate Florida's complicated child support laws in such a way to put you in the best position possible to ensure the most beneficial results for you and your child.
The state of Florida uses the Uniform Child Support Guidelines, which are administered under the Florida Statute 61.30. This document sets out the rules and regulations for how much each parent should pay towards the child's upbringing. The Guidelines Worksheet sets out the child support calculations based on a number of relevant variables. For instance, the calculations take into account the net income of each parent, the overall cost of daycare or education and the parent responsible for those payments, as well as the child or children's health insurance expenses, the number of overnight visits that he/she spends with each parent etc. All of these different factors are used as inputs when calculating the total amount for child support.
Child Support Through a Divorce
Child support is considered to be one of the many important issues that couples need to tackle during divorce proceedings. By law, the husband is presumed the children's father, regardless of whether or not he is the biological father. As the legal father of the children, he will either be liable to pay or obtain support depending on the situation being presented to the court.
In cases where the legal father doesn't consider the child or children to be biologically his own, a process will have to be followed in order to establish the child's true paternity. Once the paternity test has established who the biological father is, that individual will be considered the child's legal father. This process is known as Disestablishment of Paternity, and its outcome is very much determined by fact and accuracy.
Child Support without Marriage or Divorce
In cases where the couple has had a child out of wedlock, the child support proceedings follow a very different route. Firstly, the father has to undergo paternity determination, a process which sets out to determine his rights and responsibilities towards the child.
Now, there are many different approaches available to you when undertaking this process, which is why it's helpful to consult with a qualified lawyer who will help you determine the right approach for your unique situation.
Factors That Are Considered When Calculating Child Support
The amount to be contributed by each parent will be determined by the court's calculations which will take each parent's level of income into account. In order to work out accurate calculations, each parent must reveal information such as gross income, net income, commissions, bonuses, non-reported income, non-cash contributions, child care and daycare costs as well as health insurance expenses for the child. Once the calculations are done and the child support amount has been decided upon, the liable parties will be expected to pay the amount as per the payment schedule that will be decided.
What if a Parent Doesn't Pay Court-Ordered Support?
A default in child support payment is another issue that a parent will be faced with after the child support amount and schedule has been established. If this happens to you, our attorneys will assist you in taking the right legal action.
For example, if the defaulting party is a W-2 employee, the court can pass an Income Deduction Order, in which the child support amount will be automatically deducted from the parent's account at the scheduled time.
Parents who choose to forego work so that they can avoid paying will still be held liable for child support and will be held in contempt of court if they continue to default as a result of this behavior. If worse comes to worse, the parent may even be sent to jail due to refusing to support their child.
Fort Lauderdale Divorce Lawyer, Kristin Padowitz
Going through a divorce can be one of the toughest stages in anyone's life. When children are involved, things can be even more stressful. For many, hiring legal help is essential. Contact the Law Office of Kristin Padowitz, P.A. today and speak with our divorce lawyer directly. We provide legal services for clients throughout South Florida, including Weston, Plantation, Sunrise, Davie, Tamarac, Cooper City, Coral Springs, Fort Lauderdale, Hallandale Beach and Aventura, among other locations. Child support can be the difference-maker that will enable your child to thrive and have access to opportunities that they would otherwise not have access to. If you need help ordering child support through the court, contact us today and speak to our seasoned attorney who will help you through the whole process. Having a highly competent divorce lawyer by your side is not only comforting, but will help you reach the best possible outcome.