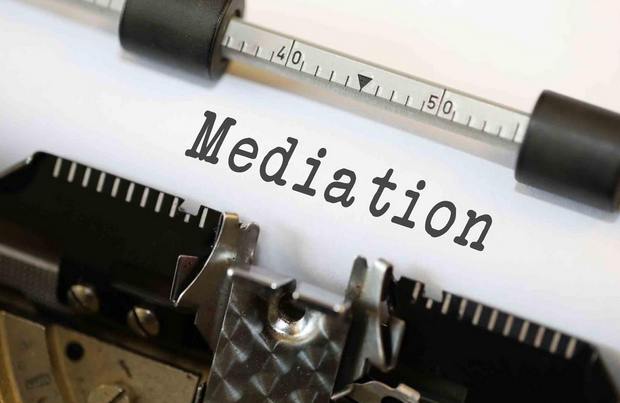 Florida Divorce and Mediation
Parties seeking a divorce are required by Florida law to attend mediation before they even consider the option of a trial. During mediation, a third-party arbitrator will be present to help the parties involved reach a mutual agreement on the terms of their divorce. Settling divorce in mediation is the most economical option when compared to settling at trial because the former requires less work on the lawyer's side, which reduces the amount of legal fees involved.  Both divorcing parties will have more control over the result during mediation than they would during a normal litigation, and this often ensures that the divorce is settled to the complete satisfaction of both parties. Mediation in Florida is also typically private and confidential, unlike contested divorces in the court room. When the divorcing parties remain amicable and can work together, mediation is often the best way to sort out personal issues like parental responsibility, equitable distribution, child support, time-sharing.
How Does Divorce Mediation Work?
Once both parties agree to settle at mediation, the mediator will immediately put together a Mediated Settlement Agreement, which will then be signed by the divorcing parties. Afterward, this document will be presented to the judge responsible for the case and they will issue out a Final Judgment of Dissolution of Marriage, which is an order that includes the signed Mediated Settlement Agreement.
It's important to note here that unlike a judge, a mediator doesn't have the power to mandate an agreement between the divorcing parties. During the mediation process, the couple that's getting divorced has all the power to make the final decisions regarding their settlement, including topics such as child support, custody, property distribution, and alimony.
However, mediation is a legal obligation that's set out under the Florida Rules of Family Law Procedure, and your case will not be tried unless it has gone through mediation first. While trials without mediation are possible, they are very rare and only happen in very unique circumstances. For instance, if there's a history of domestic violence, the court may decide to waive mediation altogether due to this unique situation.
A Mediated Settlement Agreement can only be successful if both parties agree on the divorce terms. If they disagree on certain subjects but agree on others, the mediator will then prepare a Partially Mediated Settlement Agreement. However, this doesn't have to be the case if both parties enter into the mediation with the willingness to cooperate and settle. One of the main causes for a failed mediation is if both parties constantly disagree or are unwilling to compromise due to unsettled anger.
That's why you need to have an experienced divorce lawyer by your side who will ensure that you settle under an environment that's conducive to a sensible and productive mediation.
Proper preparation is an important prerequisite to a successful mediation, so it is essential to retain an attorney before mediation. This way, you can both discuss your needs and the goals you want to achieve from mediation. Our divorce attorney, Kristin Padowitz, will give you a breakdown of the whole situation, including your strengths and weaknesses as well as any outstanding concerns that you may have.
Fort Lauderdale Divorce and Mediation Attorney
Our family attorney will put together a strategy that will enable you to reach your goals while anticipating your spouse's requests as well. At the end of the day, you want to reach an amicable and mutually satisfactory settlement that will save you both time and money if at all possible – if it is not, trial attorney, Kristin Padowitz Esq., is prepared to take your case to court on your behalf. Contact the firm today and speak directly with our family lawyer.