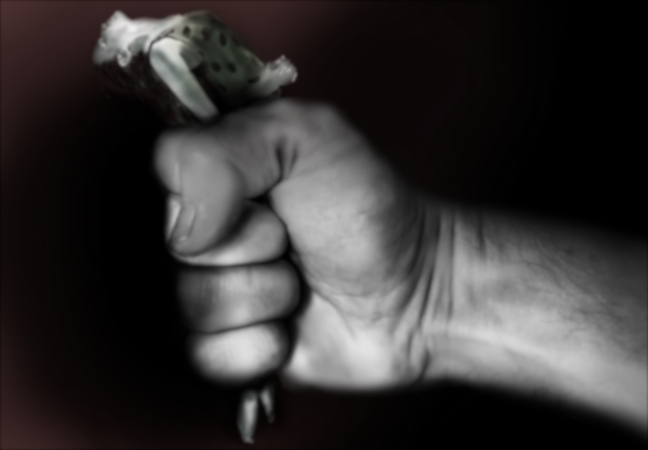 Domestic Violence
Domestic violence is an unfortunate situation that can happen to anyone, regardless of economic or social status, gender, race or sexual orientation. Should you find yourself a victim or falsely accused perpetrator of such acts, don't hesitate to acquire legal counsel and contact our qualified domestic violence attorney, Kristin Padowitz, Esq. for immediate assistance. Kristin Padowitz is an experienced trial lawyer and will help you take swift legal action to ensure your safety and the well-being of your family.
What Constitutes Domestic Violence?
In Florida, acts of domestic violence are not limited to physical and sexual attacks only, as this term also includes things like kidnapping, stalking and even false imprisonment, to name but a few. Domestic violence can also refer to any criminal act whose effects lead to injury or death, especially if the perpetrator is a close relative of the victim.
Who Commits Domestic Violence?
Typically, men are considered to be the most common culprits of domestic violence, which is often inflicted upon women and children. However, it's worth noting here that men too can be victims of domestic violence. Our attorney has been involved with many domestic violence cases over her career, which has provided her with the understanding that this violence can happen under many different conditions.
Florida law explicitly states that domestic violence is when an act of violence or aggressive intimidation is committed against an individual by either a household member or a family member. Family members consist of blood relations, marriage relations, spouses and former spouses, as well as people who share a child (even if they're no longer a couple). A household member, on the other hand, is anyone that you currently live with under the same roof or has lived with you in the past. This law, therefore, includes divorced couples and couples that no longer live together.
Domestic Violence and Parental Rights
Domestic violence can negatively influence cases involving time-sharing arrangements, which were formerly referred to as child custody cases. In cases like this, the presiding judge is obligated to make a ruling that benefits the child's best interests only.
While it's important to preserve the sacred and irreplaceable relationship between a parent and a child, the judge will not place the child in a potentially dangerous situation by allowing shared parental rights and time-sharing arrangements with a parent that has been convicted or accused of domestic violence. This is why a judge will look at the history of each parent before making the final decision on time-sharing arrangements and shared parental roles. This is to make sure that the child is not placed in a situation where they might be exposed to domestic violence.
As such, both parents are obligated to divulge all details regarding domestic violence-related claims, charges and/or convictions. Should one of the parents be found to have a history of domestic violence, their application for time-sharing privileges will be denied as the judge will presume it dangerous for the child to spend time with that parent.
At this point, the convicted parent will have to persuade the court through viable evidence that they no longer pose a threat and that they should be granted the right to time-sharing privileges. A hearing will be held to conclude whether or not time-sharing with the convicted parent will affect the child's security.
It's important to note here that even if the parent in question hasn't been convicted for acts of domestic violence, the mere claim or evidence of such acts will be taken into consideration by the judge when determining the worthiness of said parent to maintain time-sharing rights.
If you find yourself being unfairly and falsely accused of domestic violence in order to keep you away from your child, or if you suspect that your child might be exposed to domestic violence, make sure you consult with one of our lawyers who will help you defend your rights and those of your child.
Protection from Domestic Violence
Domestic violence victims are advised to take swift action when it comes to defending their rights and safety. Typically, the best course of action in these situations is to file for a restraining order or a domestic violence injunction. This will legally protect you from your abuser, as they will no longer be allowed to come near your or contact you again.
Consult with an Experienced Family Law Attorney
Issues involving family law are no walk in the park, and domestic violence is one of the most contentious issues for any family. Should you find yourself in this situation, either as a victim or a falsely accused perpetrator, be sure to seek the services of a qualified and experienced lawyer as soon as possible. For many, hiring legal help is essential. Contact the Law Office of Kristin Padowitz, P.A. today and speak with our divorce lawyer directly. We have the skills and expertise needed to help you with a variety of legal matters, including divorce and securing or challenging restraining orders. We make it as easy as possible for clients of all backgrounds to get the best legal assistance possible. We provide legal services for clients throughout South Florida, including Weston, Pembroke Pines, Plantation, Sunrise, Davie, Tamarac, Cooper City, Coral Springs, Fort Lauderdale, Hallandale Beach and Aventura, among other locations. Having a highly competent divorce attorney by your side is not only comforting, but will help insure you reach the best possible outcome. Understanding that the expenses associated with getting quality legal representation is often a hardship for families in need, we provide our clients with affordable payment plans that make our services accessible.