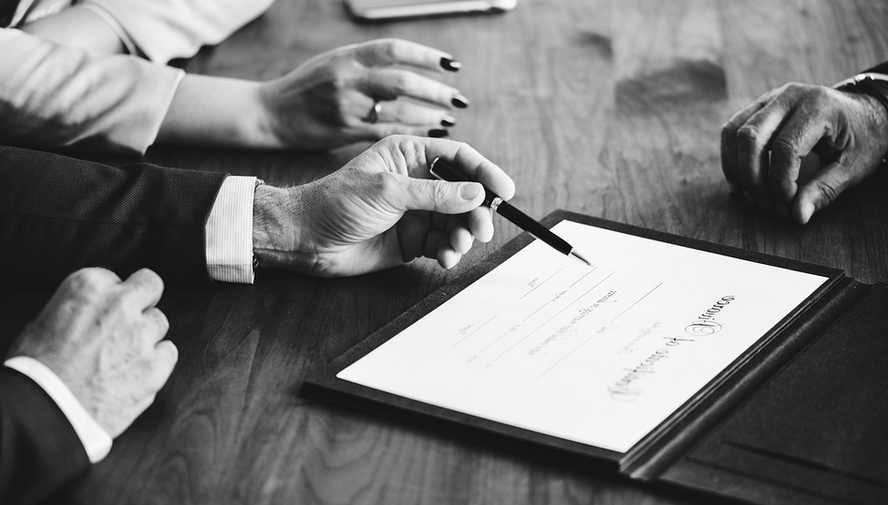 Uncontested Divorce in Florida
One of the best ways to save time and money when you're going through a divorce is by making sure that you and your partner agree on all the terms so that there's no need for you to take matters to court. That's why an uncontested divorce (often referred to as a simplified dissolution of marriage) is the most efficient solution because it allows both spouses to co-operate with one another without the stress and expense of going through a trial. The sooner you and your spouse can agree on essential terms the less complicated the process will be and generally the less attorney's fees will be. You'll be able to decide on the terms of your divorce on your own without the involvement of a judge, who may not resolve things the way you want.
Uncontested Divorce in Florida
For contested divorces, attorney's typically charge an hourly rate, because there's no telling how long the negotiations, mediation, and trial preparation will take.
According to Florida law, an uncontested divorce means that the spouses agree to a 50/50 split of all their property, especially assets that are titled under both parties' names. Of course, this excludes assets that were acquired after the divorce was filed, and those that were wholly owned by the individual spouses before the marriage. A prenuptial agreement can also affect the outcome.
Debt is treated as a shared marital concern even if it was attained by only one of the parties. That's why judges just order a 50/50 split of all marital debt and call it a day. However, in an uncontested divorce, there are other factors that can change this equation, such as the amount of debt amassed by each spouse, their earnings ratio and their own preferences.
Alimony

Unlike child support which is calculated through a pre-defined formula, alimony is predicated on factors like the standard of living maintained by the couple prior to the divorce, the length of the marriage, the earning ability and income of each spouse, as well as their expenses. However, the marriage doesn't have to be that long to warrant alimony.
Child Support
The main determining factors in child support are the earning potential of each parent, as well as the amount of time that the child spends with them on separate overnights, which will have been stipulated in a Timesharing Agreement. Florida law no longer uses the terms "visitation" or "custody" for this aspect of divorce, as they're now referred to as "time-sharing." If the parents fail to agree on the time-sharing arrangements, the court will step in to make a plan that suits the best interests of the children.
Simplified Dissolution of Marriage – As Painless as Possible
The benefit of an uncontested divorce in Florida is the fact that both parties can walk away knowing that they agreed to terms that they're both happy with, which is a very different result from what can happen sometimes with a judge at trial.
However, in order to achieve this, each spouse is required to fully disclose their financial situation, including the assets, income, expenses, and debts. This involves filing a financial affidavit with all these and other details at the court.
Furthermore, spouses that share children must also prepare a child support guideline worksheet as well as a parenting plan which will serve as a framework for the time-sharing plan. While divorce can be an expensive undertaking, having an uncontested divorce and processing the majority of the procedure online can go a long way in reducing your costs.
An uncontested divorce in Florida means that essentially all that you have to do is sign a Marital Settlement Agreement which will have been prepared by your attorney, file a petition for simplified dissolution and possibly then attend a short court hearing. This leads to huge savings in costs when compared to a contested divorce.
Fort Lauderdale Divorce Lawyer, Kristin Padowitz
Going through a divorce can be one of the toughest stages in anyone's life, whether or not the divorce is uncontested. For many, hiring legal help is essential. Contact the Law Office of Kristin Padowitz, P.A. today and speak with our divorce lawyer directly. We provide legal services for clients throughout South Florida, including Weston, Plantation, Sunrise, Davie, Tamarac, Cooper City, Coral Springs, Fort Lauderdale, Hallandale Beach and Aventura, among other locations. Having a highly competent divorce attorney by your side is not only comforting, but will help insure you reach the best possible outcome.