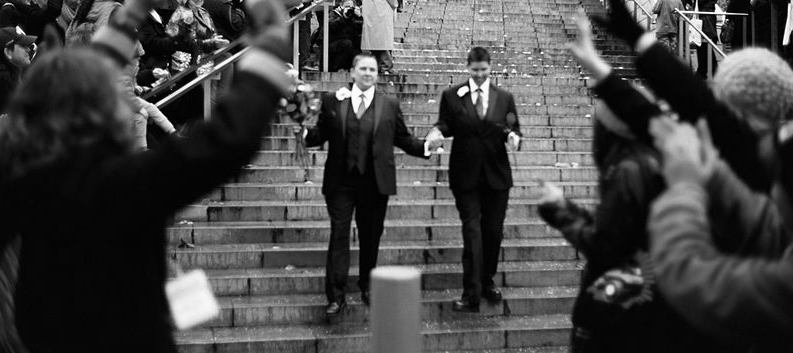 Same-Sex Marriage
On the 6th of January 2015, the gay community experienced a watershed moment as the Supreme Court of Florida, in its ruling on Brenner v. Scott essentially legalized same-sex marriage on the premise that it was unconstitutional to ban it in the first place. Six months later in the U.S. Supreme Court case between Obergefell v. Hodges, same-sex marriage was legalized in every state across the country, based on the same premise.
This meant that same-sex couples could get married in any state of their choosing and placed them in the same position as heterosexual couples. However, there's still much ambiguity regarding divorce proceedings between same-sex couples. A same-sex couple in this situation should be treated fairly and in the same way as heterosexual couples, and in most cases, a thorough understanding of one's rights is important to ensure that.
The good news is that our team is managed by an experienced divorce attorney, Kristin Padowitz, who specializes in many family law matters that include divorce, alimony settlements, paternity, property division, child support, time-sharing arrangements, step-parent adoption, among others, regardless of whether the former couple is same-sex or opposite-sex. Our services are also highly accessible, as we offer flexible payment terms to suit every budget.
Understanding Same-Sex Marriage Rights
The 2010 census reported that there were about 50,000 registered same-sex marriages in Florida, while a UCLA Williams Institute prediction said that 25,000 more same-sex marriages would be registered in the coming years.
Also, thanks to the overturning of a Florida state law that prohibited the recognition of same-sex marriages, same-sex divorces are conducted in the same manner as heterosexual divorces are.
While it was initially unclear how same-sex divorces should be handled in the State of Florida, the decision taken by the U.S. Supreme Court in the case between Obergefell v. Hodges made it abundantly clear that same-sex couples have the same rights as heterosexuals in marriage and divorce matters. Two of the most pertinent issues that need to be discussed during divorce proceedings include the division of assets and time-sharing arrangements.
Divorce can be especially difficult for couples with children, simply because although both parents want what's best for the children, they may not share the same sentiments as to what that looks like. In situations where only one of the individuals within the marriage is the biological parent of the child and the other individual didn't adopt the child, the law will obviously favor the biological parent in time-sharing arrangements.
On the other hand, if both partners are just legal guardians and not biological parents of the child, then time-sharing may be shared equally between the two. A schedule will be set up to determine visitation rights in a way that benefits the child.
Discuss Your Divorce Proceeding with an Attorney
Our team is ready, willing and able to help clear up any confusion that same-sex couples might have about their rights regarding family law issues, including marriage and divorce. Our divorce lawyer, Kristin Padowitz, Esq., is highly qualified in this task and is compassionately understanding of each individual situation. Kristin Padowitz is passionate about ensuring that the client gets the best results possible.
Our ideal location is close to the regional courthouse. We are able to service clients from a broad spectrum of family law matters throughout South Florida, including Coral Springs, Fort Lauderdale, Davie, Lauderdale Lakes, Lauderhill, Hallandale Beach, Sunrise, Plantation and Hollywood, among others.